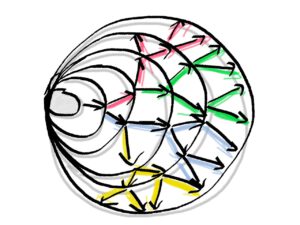 Strategic plans and procedures provide direction and form the bridge between the goals, status quo, and prerequisites
Does the improvement strategy consider the market situation and competition?
Does the improvement strategy consider the actual company environment or obstacles originating from corporate culture, improvement history, and/or parallel change efforts?
Have you defined sufficient observation points to be aware of and react flexibly to any business environment changes?
Strategisch
Strategische Pläne und Vorgehensweisen geben die Richtung und stellen die Brücke zwischen den Zielen, dem Status Quo und den Voraussetzungen dar
Berücksichtigt die Strategie die Rahmenbedingungen aus Marktbedingungen und Wettbewerb des Unternehmens?
Werden in der Strategie die bekannten Rahmenbedingungen wie auch Hindernisse aus Unternehmenskultur, Historie mit Veränderungen, parallelen Veränderungen usw. ausreichend berücksichtigt?
Enthält die Vorgehensweise auf strategischer Ebene ausreichende Beobachtungspunkte um bei Veränderung der Rahmenbedingungen flexibel zu reagieren?
Recommended visual Tools / empfohlene visuelle Tools:
Reality Tree, Context Map, Force Field Analysis, Strategic Conversation Compass