canvas4change – visual change and innovation management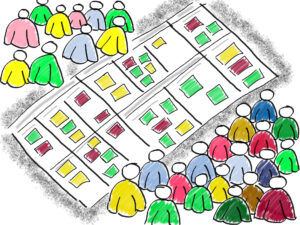 Download the canvas4change via Slideshare. Have a look on this presentation, use the canvas4change and report your experience and recommendation on this side.
Download des canvas4change via Slideshare. Sehen sie sich die Präsentation hier direkt an, nutzen sie sie und berichten sie ihre Erfahrungen und Hinweise hier auf dieser Site.

canvas4change von change4each – Frank Sazama steht unter einer Creative Commons Namensnennung – Weitergabe unter gleichen Bedingungen 3.0 Unported Lizenz.